Testimonials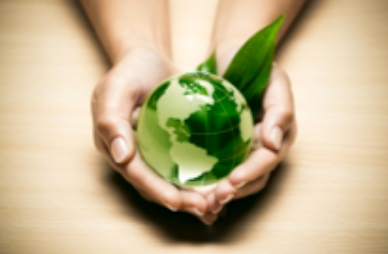 My firm has worked with Cyndee Todgham Cherniak on numerous occasions in connection with trade related matters. Her experience has proven invaluable in effectively navigating through all aspects of dealing with Canada Border Services Agency as well as the Canadian International Trade Tribunal. We have depended on her counsel and expertise in many different cases that we have been involved with as importers and she has guided us through the sometimes arduous processes in submitting the required documentation. She took the time to truly understand the structure and market approach of our business and how it would impact us in our first trade case. This knowledge was transferred to future cases as well. She has great attention to detail that saved us countless hours in gathering the proper documentation and information and has also steered us away from putting in to much work where it is not required. When the work per case can number into days and weeks, this is critical. Deadlines on reporting can be very detrimental to your resources as we have our current business to run while gathering this information. Her personal reputation and strong network of contacts have proven very valuable.

We have been impressed not only by Cyndees pinpoint knowledge of past antidumping and countervailing duty cases but her application of current trends as they relate to our business at hand. She keeps us informed when we hear rumours of potential dumping cases and has been proactive in getting us prepared prior to their launches within Canada. We have also used Cyndee in creating defensive strategies on key product lines that we feel could be at risk for future dumping.

Lastly, she is an easy to work with and we enjoy her company. We had been referred to Cyndee by a colleague and have not hesitated in passing on referrals for her excellent services within Canada and abroad.
Brahm Swirsky, Vice President Procurement of Noble

A Rona related company, and Entrepreneur
---
Cyndee is a lawyer who treats her clients with respect. We started to work with Cyndee because she is very knowledgeable in customs matters. It is a very specialized area and it was difficult to find someone in Canada who actually knew customs law. She has provided us with the legal and practical advice we require within the time frames we need the advice. Beyond that, the experience has been enjoyable.
Jeff
Owners of a multi-million dollar cross border business
---
Marc and I would like to thank you for all your help and for always being able to listen to our questions and concerns, for providing us with sound advice and guidance on the legal aspects of this matter. You are a great attorney who listens to your clients, something rare these days. All the best to you and Lexsage.
Correen and Marc
---
Cyndee provided representation for a client of our firm on a Canadian trade matter. She provided excellent legal services. Without Cyndee's swift action, keen understanding of the relevant law and astute assessment of our client's position, the matter most certainly would have developed into a more costly scenario. The client was delighted with the outcome and we have enjoyed the professional relationship. February 10, 2010
Andrew McIntosh, shareholder, Fowler White Boggs Banker - US Attorney
---
I strongly recommend Cyndee for any legal matters, particularly tax and trade matters, in Canada. She has a strong grasp of the law and a great work ethic. You can't do any better than her if you need legal help. October 10, 2008
Su Ross, US Attorney
---
I have known Cyndee for more than 19 years and I consider her to be at the top of her field. Her expertise in international trade law is considerable; she is frequently asked to speak at legal conferences, as an expert in this area of law. I would not hesitate to recommend Cyndee to any of my corporate clients. January 28, 2010
Henry Chang, Partner, Chang & Bros
---
Cyndee is a bright and talented lawyer with excellent people skills. We have worked together on a number of matters for the ABA. She follows through in a timely and thorough manner, and clearly knows her field very well. December 5, 2008
Janet Moore, Global Rainmaking Strategist-Executive Coach, International Lawyer Coach, Inc.
---
I've known Cyndee through her work in the American Bar Association Section of International Law. I have long been impressed by her, and I invited her to be a contributing editor to the International Law Prof Blog. I have great confidence in her work as an attorney. I would highly recommend her. January 1, 2009
Mark Wojcik, Professor of Law, The John Marshall Law School
---
Cyndee and I have worked together on numerous projects in the American Bar Association Section of International Law. She has been a conscientious, diligent, and thoughtful person to work with who not only seeks out input from others, but also listens and acts on that input. Cyndee has also demonstrated herself to be an expert in trade law as well as the cultural issues that arise when dealing with cross-border issues. She is an excellent counselor whom I am proud to recommend.January 28, 2010
Russell Dombrow, Co-Chair, Law Student, LLM & New Lawyer Outreach Committee, ABA Section of International Law
---
Cyndee is a dynamic and very meticulous person. I have worked and interacted with her in the ABA-SIL since 2006 and very much appreciate her commitment to hardwork! January 28, 2010
Roland Abeng, Senior Partner, The Abeng Law Firm - Cameroon
---
Cyndee is the leading authority on HST tax law. She recently gave a presentation to our business group and I was impressed with her depth of knowledge and it became very evident how under prepared most companies are for dealing with this important issue. October 22, 2010
Christine Aquin Pope, Professional Speaker, Author of Blast Open Big Doors, Workshop and Keynote Speaker, Christine Aquin Pope CEO of Gunpowderbusiness
---
I worked with Cyndee in my capacity as Director of Business Development at Lang Michener. She stands out from her peers as a driven advocate for her clients--well connected and well versed in international trade law. She understands the law and the business of her clients. Her commitment to education is far reaching, through formal teaching, interaction with media, her regular blog and Twitter updates. March 31, 2010
Pamela Foster
---
Dear Cyndee: I highly recommend your skills and leadership. You are an expert in international export and customs law. Best Wishes. June 1, 2016
Carole
---
I've dealt with many service organizations across industries and I really have to compliment you for the effectiveness, transparency, proactive approach and the way you work with each individual. It's been a real pleasure dealing with you. Glad I found you online!

Sid
---