Business
With Cuba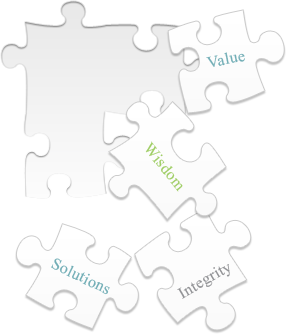 The United States imposes economic sanctions against Cuba effectively prohibiting most transactions with Cuba. Canada, on the other hand, blocks U.S. anti-Cuba legislation with the Foreign Extra-territorial Measures Act (Canada).
Companies need legal advice about how to comply with U.S. law and Canadian law at the same time. We are here to help.
How can we help you?
Are you a Canadian subsidiary of a U.S. company being asked by the U.S. parent to not sell to Cuba?
Would you like to know more about Canada's FEMA and its obligations?
Do you require assistance in developing and implementing a compliance program?
Do you require assistance conducting a risk assessment, audit, due diligence or risk mitigation?
Are you a U.S. Citizen who works at a Canadian Company that sells to Cuba and want to know how FEMA
Would you like to apply for an order for the Attorney General of Canada?
"Canada's Foreign Extraterritorial Measures Act Creates Catch-22 for Cuba Trade" (March 26, 2010) Trade Lawyers Blog post.
Additional Information about LexSage

LexSage has extensive experience in providing sage and proactive NEXUS advice and reactive assistance in responding to CBSA / USCBP claims against individuals. Based on almost 20 years of experience at Canada's top law firms, Cyndee Todgham Cherniak has helped numerous clients get their NEXUS privileges reinstated or provide an alternative explanation to be considered when a subsequent application is made. If you need someone in your corner, we would be pleased to help.

Cyndee Todgham Cherniak is the Chair of the Canadian Bar Association, National Sales Tax, Customs and Trade Section. Cyndee is also a chair of the American Bar Association, Section of International Law Customs Committee and is Vice-Chair of the International Trade Committee. In 2011, Cyndee was a sessional law professor at the University of Windsor, School of Law and taught a course on Canada-US trade issues. Between 2005 and 2011, Cyndee was adjunct law professor at Case Western Reserve School of Law and taught a course on NAFTA. Cyndee is a director of the Canada-China Business Council. Between 2003 – 2012, Cyndee was an advisory board member of the Canada-United States Law Institute.
Cyndee Todgham Cherniak is recognized as a leading lawyer in the area of customs and trade laws, including The International Who's Who of Trade and Customs Lawyers (2010, 2011, 2012), The International Who's Who of Business Lawyers: Canada (2011, 2012), The Legal Media Group Guide to the World's Leading International Trade Lawyers (2007 – present), The Legal Media Group Guide to the World's Leading Women Lawyers in Business (2010-2011, 2012-2013), The Legal Media Group Guide to the World's Leading China Lawyers – International Trade Lawyers (2011/2012), Chamber's Global: The World's Leading Lawyers for Business (2006 – present), and Canadian Legal L'Expert Directory (2004-2007).