About
Heather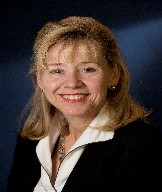 Executive Profile
Heather Innes is an international trade lawyer with over 28 years of experience as a Senior In-house counsel. Serving as General Motors' Global Process Team Leader, International Trade Law, an active member of its Global Ethics and Compliance Group, Senior Corporate Counsel, and Chief Privacy Officer (Canada), she has amassed a wealth of practical, hands-on experience working on complex trade and compliance issues. Her experience and demonstrated leadership has equipped her to provide legal advice to small, medium and large Canadian and international businesses, governments, NGOs and other entities.
Heather is a strategic negotiator and effective business communicator having worked with governments, institutions and corporations in North America, Asia, the Middle East, South America, Africa and Europe. Adept at anticipating and developing creative solutions Heather has been a bottom line contributor to global business development, building awareness of trade matters within General Motors and leading domestic and multinational, cross-functional trade related solutions and teams. Her broad experience includes customs, anti-dumping/countervailing duty laws, export controls, economic sanctions/trade restrictions, immigration law, joint ventures, acquisitions and divestitures, regulatory compliance, foreign supply arrangements and international sales related matters. Heather is a proactive trouble-shooter and crisis manager, able to develop and lead large cross-functional, multi-national legal and business teams.
Selected Industry Achievements
Established and led GM's Global International Trade Law team with representatives in 15 countries.
Developed trade law expertise and awareness throughout General Motors to identify, manage and optimize international trade related opportunities including trade agreement negotiations (NAFTA, Canada-EU/CETA, Canada-Korea FTA, the Trans Pacific Partnership (TPP), Mercosur-Mexico), development of auto industry programs, and WTO accessions, securing solutions to trade impediments and significant savings (China, Russia, Brazil, South Africa).
Developed and managed General Motors' corporate strategies related to Anti-Dumping and Countervailing duty investigations in the U.S, Canada, Australia, EU, Brazil, India and China (Steel, Autos, Road Wheels, Tires, Transfer Drive Components, Glass) and WTO challenges (Auto Pact, China Auto)
Led large cross-functional, global team that developed and executed a comprehensive corporate strategy in response to China's Anti-Dumping/Countervailing duty investigation of US built autos, minimizing the potential impact of significant duty exposure and balancing interests of multiple stakeholders.
General Motors of Canada Legal lead on the WTO challenge of the Canadian Auto Pact. Worked closely with the Canadian Government team to optimize defense and permit a measured transition over the maximum period of time.
Implemented and managed global, export controls, sanctions, anti-corruption and other compliance programs in Canada.
Led cross-functional Canadian team that successfully executed a corporate reorganization of the Canadian operations.
Active member of NAFTA Rules of Origin US and Canadian Business/Government working groups that drafted regulations that resulted in savings and facilitated market growth.
Secured visas and work permits for international transferees required to support GM's fast growing technology based product development.
As Chief Privacy Officer for GM Canada, developed and executed a comprehensive privacy and CASL compliance program.
As a member of the Canadian Customer Care & Aftersales Senior Management team, developed a contractual strategy to realign its Canadian distribution network in response to increasing competition. Resulted in a closer more cooperative relationship that permitted network strength without litigation.
As Lead Counsel to GM Canada's International Sales Division, negotiated sales agreements for vehicle kits, components & asset divestitures to South America, Africa, South-East Asia, the Middle-East and Asia.
Member of General Motors' on the ground team negotiating 2 joint ventures in China.
General Motors of Canada Legal lead on team that developed and executed the corporate strategy to safely evacuate personnel from Iraq, and address outstanding contracts. Successfully pursued and secured significant compensation from the United Nations Compensation Committee.
Managed challenging export controls, sanctions, customs, ethical and anti-corruption issues.
Supported General Motors of Canada's Aftermarket and OnStar operations to launch several technology based solutions and applications to better serve our customers in a fast paced and increasingly competitive environment.
Affiliations and Professional Leadership
Past Chair, Canadian Corporate Counsel Association (2014-2015) & Member of Executive Committee (2012-2016)
Member, Board of Directors – Canadian Bar Association (2014-2015)
Chair, Canadian Bar Association, Finance Transition Team (ongoing)
Executive in Residence, Certified In-House Counsel Program – Rotman School of Management (ongoing)
Chair, Mentoring Committee, Canadian Corporate Counsel Association (2013-2015) and Mentor
Former Executive member – International Law and Privacy Law Sections – Canadian Bar Association
Founding Member – Editorial Board, Canadian International Lawyer
General Motors representative to Global Auto Industry Dialogue formed in conjunction with WTO negotiations (2000-2007)
General Motors of Canada Representative – Canadian Auto Partnership Council Trade Committee & the Canadian Manufacturers Association Trade & Privacy Committees (2000 - 2017)
General Motors Legal Representative to Auto Trade Policy Council of the United States (2000- 2014)
Background
GENERAL MOTORS 1989 - 2017
Global Process Leader, International Trade Law, Chief Privacy Officer (Canada) and Counsel
Oshawa, Ontario
VALMET AUTOMATION CANADA LTD.
North American Counsel
Toronto, Ontario
GOODMAN & CARR
Associate
Toronto, Ontario
CLIFFORD CHANCE (Formerly Clifford Turner)
Intern
Paris, France
Selected Speaking Engagements and Publications
Frequent speaker and writer for domestic and international business professional and academic audiences including: the Canadian Bar Association, the Canadian Corporate Counsel Association, the All China Lawyer's Association, the American Bar Association, the American Conference Institute, the Canadian Institute, Nymity, University of Toronto, IVY Executive MBA program, York University
International sales and transactions papers and courses
Trade law remedies
Trade Agreements, NAFTA & Maximizing the benefits and Rules of Origin
Canadian Marking laws
International trade laws & GMU trade seminars
Identifying/managing the risks & opportunities of global trade, transactions & JV's
Doing business in China / in Canada / in Emerging Markets
Managing Letters of Credit
Anti-Corruption – staying compliant
Embargoes, Sanctions & Blocking laws
Understanding/Navigating the WTO rules
Privacy Law and CASL & compliance
Marketing, Advertising and Brand Protection
Canadian Competition laws & pricing strategies
Education
Certified In-House Counsel (CIC.ca) – 2015
CCCA/Rotman School of Management
McGeorge School of Law – 1982 – 1983
Graduate Program in International
LLB – Osgoode Hall Law School – 1981
Admitted to Ontario Bar - 1984
Commerce & Economics 1976 – 1978
University of Toronto