Vincent
Gaudreau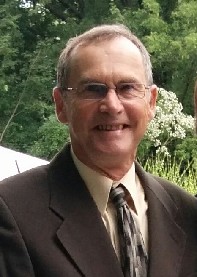 As a 35-year veteran of the Canada Border Services Agency's Anti-dumping and Countervailing Directorate, and its predecessor departments ("CBSA"), Vincent Gaudreau has significant trade remedy working experience, having led or participated in numerous anti-dumping and subsidy/countervail investigations in the United States, Europe and Asia. In 2007, Vincent retired from the CBSA and started to advise Canadian and foreign companies about Canada's anti-dumping and countervailing duty rules, policies, and procedures.
Vincent brings a wealth of experience from behind the scenes within the CBSA. Vincent's final position in CBSA was Senior Program Officer in the Industrial Products Division in the Directorate. Prior to that, he served as a Policy Officer in the CBSA during which time he was engaged in preparing policy papers and delivered training programs to regional customs officers as well as to visiting trade remedy officials from a variety of countries, including Japan and Korea. Between 1978 and 1982, Vincent was stationed abroad in Tokyo and Seoul as Customs Representative where he was responsible for conducting various dumping investigations in Japan, Korea and Hong Kong.
In his retirement as consultant, Vincent has worked with several trade law firms, including LexSage, advising Canadian producers, Canadian importers and a foreign exporter involved in dumping and subsidy investigations (aluminum extrusions, fasteners, polyiso insulation, copper pipe fittings, potassium silicate, and several other products made in Canada by producers inquiring about possible action against dumped and subsidized goods) . As well, Vincent has advised a foreign government in its trade remedy legislation and investigative process.
Vincent is fluent in both French and English and his consultancy services are available to our clients in anti-dumping cases, subsidy/countervail cases, re-investigations of normal values, export prices and subsidies, expiry reviews, and in preparing and delivering trade remedy information and training programs.
He adds value and guidance to the process of providing a complete response to CBSA questionnaires and facilitating during CBSA verification visits. He assists with normal value and export price determinations and resultant dumping margins as well as subsidy calculations.
Back to Firm Members Page